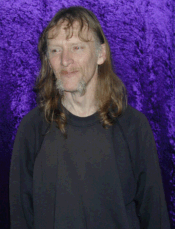 Eric has had no formal training as an artist. Just self-taught, and a real natural. He started painting by accident whilst ill.

He happened upon an magazine article about a pensioner who painted pictures on feathers. Eric decided this was for him, and there was no looking back!

Eric's studio is his bedroom. A strange place, you might think, to produce such beautiful artwork. But, as he says, it's where he work best. Eric takes his painting very seriously, and is always looking to improve on his own skills.